Shelby Electric Cooperative launched PWR-net in 2008. Our goal is to bring a fast, reliable, and affordable Internet solution to members who are underserved by a reliable Internet service. PWR-net is an always-on, line-of-sight, wireless broadband solution with speeds comparable to DSL.
PWR-net's cloud covers the entire Shelby Electric service area and has expanded to become available in additional locations.
For more information about PWR-net, please call our office at 1-217-774-2323, toll free at 1-877-994-2323, or email us at subscriberinterest@pwr-net.coop.
Ready to sign up? Visit our Get Started page to learn more.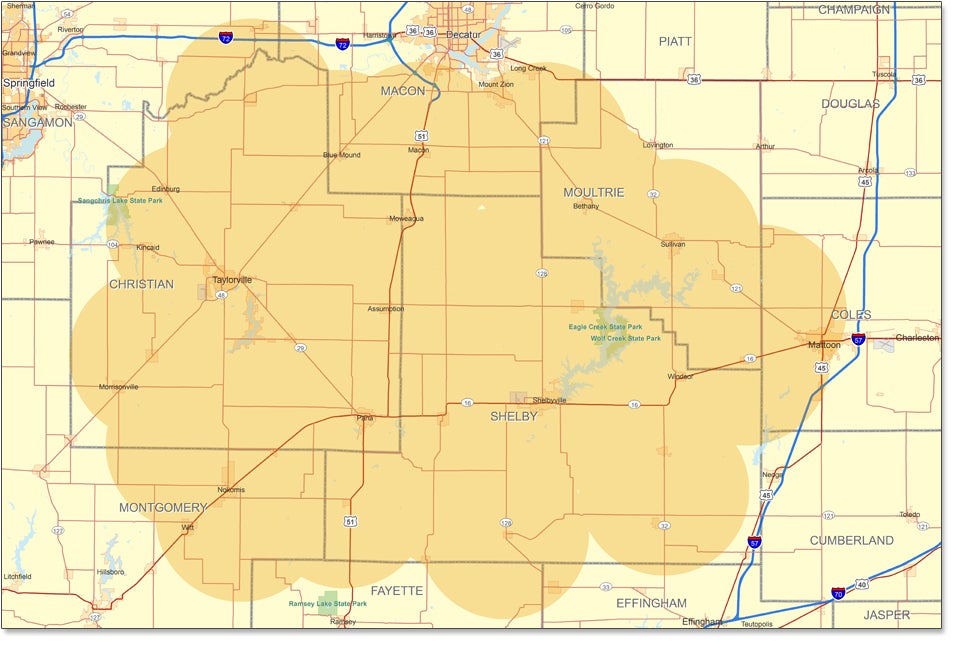 PWR-net is a line-of-sight product; trees and terrain-challenged areas may prevent you from being able to receive a signal, even if you are within our service area.